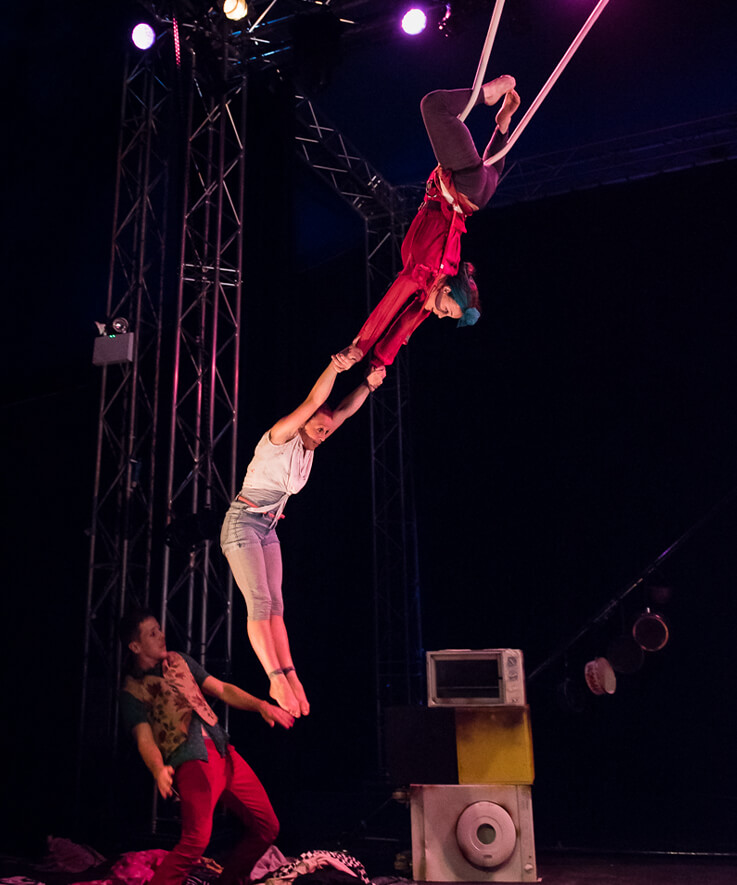 Building on the artistic process of our last indoor show, 'The Hogwallops', we aim for FAMISHED to maintain our fun, light-hearted approach.
Our aim, to push our artistic work to the next level (and a 16yrs + audience) with a strong engagement to theme, darker humour and new flavours of engaging performance. This current production is a work in progress. Our first ideas were to explore our relationship with food, emotion and the hunger for more. We decided to work with Director Peta Lily, whose unique and intriguing Dark Clown work struck a resonance with us. In our most recent brief and intense period of work, FAMISHED has developed a new direction.
Get ready for a circus extravaganza!
Your audience will delight in a spectacular parade of a acrobats, jugglers, strongmen and a whole family of fabulous life-size puppet elephants brought back to life from the Victorian times to flood your streets with skills and joy and will make your day impossible to forget.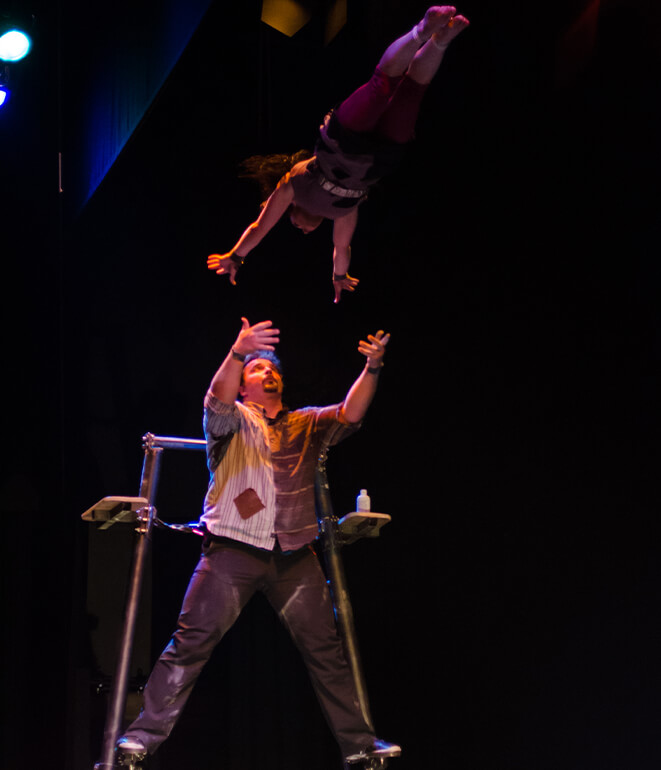 La Voyage Fantastique Cyrano Savinien de Bergerac tells his story in 3 parts.
Created as a series of short performances over a festival or event which can be seen as one story, or as individual short stories. Walkabout Roaming with his purpose built home, a fantastical mechanical contraption, Cyrano and his team roam through the crowds looking for the perfect site to take off, and just maybe picking up some extra crew members along the way.

Commisioned by
Royal Collection Trust