The Oak Circus centre is the home of circus in Norwich
The Oak Circus Centre is a barnad new venture in St. Michaels Coslany Church on Oak street in Norwich. This beautiful grade 1 listed buidling in the heart of the city is now our home for the company and a vibrant activity centre for circus and physical training of all sorts.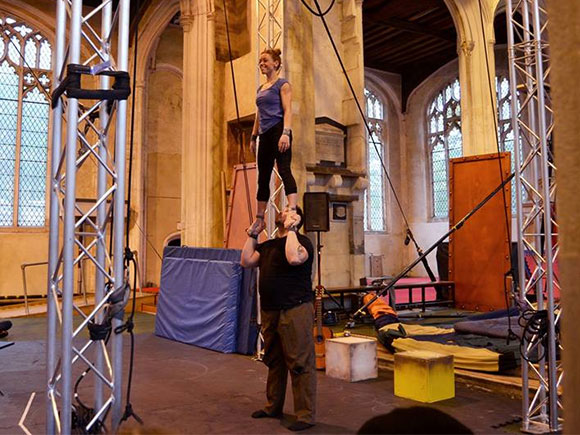 The Oak is first and foremost a dedicated training and rehearsal space for the company, where new shoes can be created, existing shows can be polished, and skills honed.
In the evenings the space is opened up to the local community for a wide range of circus and physical workshops, where LiT Circus also run their own classes for public and professionals. The Oak also offers open training for circus professionals and skilled amateurs.
The Oak is also set to become a venue for occasional public perfromances by LIT circus, community groups and other professional comapnies from around the world. Watch this space for coming information.
This stunning building is also available for hire for events, workshops and performances
MORE ABOUT OAK CIRCUS CENTRE

 info@theoakcircuscentre.org