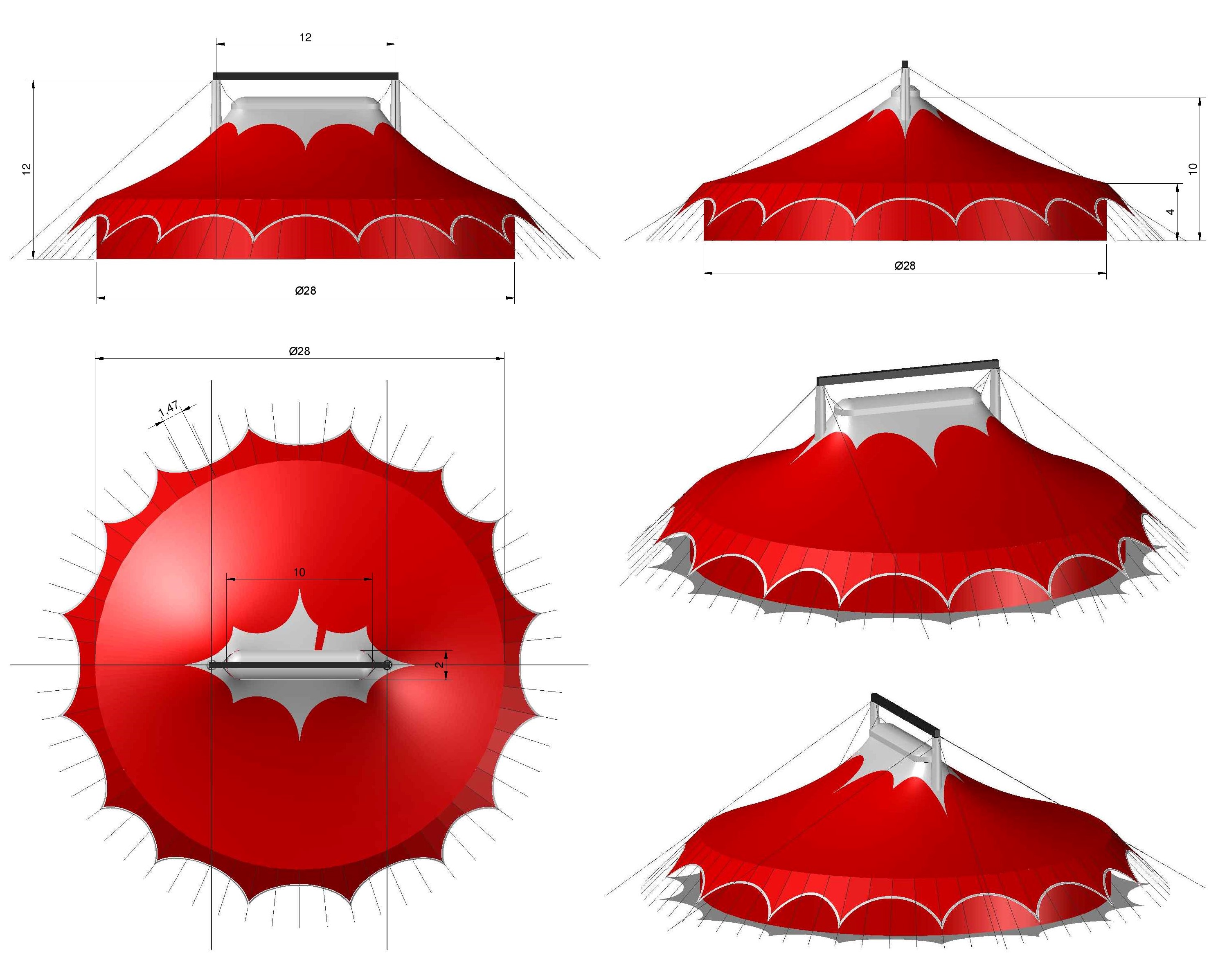 Poles
2
Height:
11 metres at cupola
King pole distance:
11 metres
Diameter:
28 Meters
Internal space:
615 square metres (empty)
Seating:
Up to 600
Weight Load Limit:
2000kg on Cupola
5000kg per king pole
The Big Top is available for hire as a standalone big top for your own performances and events or we can provide packages including performances by Lost in Translation Circus or a combination of the two.
We can also provide equipment such as lights, sound, staging and decorations and seating.
The Big Top is easy to transport and possible to set up in 1 to 1.5 days (depending on weather), with an allocated professional building crew with 15 years experience. It's ready to rig for aerial performances and has a working load limit of 2000kg.
For exact technical information and a quote please email litcircus@gmail.com.